Are you looking for some advice about how to make your own business online?
Starting a new business may seem like a difficult task and it could even end up being the most stressful you have ever done. But in the end, owning you own piece of the pie is so worth it in the end. Read on to learn more about online businesses.
How to Make Your Own Business Online
Starting a successful online business is not a difficult task as long as you know what you are doing. It takes a lot of practice and trial & error in order to get the magic sauce right. Online business owners normally fail for a number of reasons multiple times before they gain the skills needed for starting a successful online business venture.
Some reasons online businesses fail:
Competition is too heavy
Poor business knowledge
Not reaching the right target audience
Product or service is not in demand
Poor branding
Website not using SEO properly
Poor content on the website
Lack the important online skills
What type of online business will you run?
Deciding on the type of business an owner may want to start may be to most challenging thing for new business owners. Often the business owner will beat their heads trying to think of the single business venture that will get them the highest returns for the smallest investment. This often leads the business owner to waste a lot of time racking their brains.
The truth is, that there are thousands of online business types available to new online business owners. All make money and many of them for very little investment. Sometime zero money down.
My suggestion ins to find a business that you have the biggest interest in and jump into the online business pool.
What type of online business can I do online?
As I said before, there are a thousand upon thousands of different online businesses that you can start. No one is better than the other if set up right.
Here's a list of 25 online businesses that may interest you.
Blogger
Affiliate Marketer
Online Store
Content Writer
Social Media Consultant
Social Media Manager
Virtual Assistant
eBook Writer
Online Course Instructor
SEO Consultant
YouTube Personality
Virtual Blogger
Podcast Personality
Handmade Craft Storefront
App Developer
Remote Tutor
Domain Reseller
Online Photographer
Proofreader
Virtual Tech Consultant
Virtual Customer Service
Researcher
Resume Writing Store
Bookkeeping Service
Life Coaching
This is just the tip of the iceberg. There are so many more online business ideas that I can not possibly list them all here.
How can I start my own online business?
It would be easier for me to do a quick break down of each step. Continue for a short description how you can start your own small business online.
Step# 1: Commit to the Journey
The first step of starting an online business is making the commitment to follow through rm and make a list of why online business. This is where you brainstorm is make a list why an online business is important to you and your family. Here are some questions I ask myself when I start looking at creating a new online business website.
Will your business provide extra income for your family?
Do you have a passion for a specific industry?
Are you looking to help people get answers to their needs and questions?
What is in it for you?
There are a number of questions you can ask yourself. This process will help you identify what is important to you and where your business will focus.
Step# 2: Find your Niche (Industry)
Step 2 if about finding your passion. A niche is the industry that your business will be in.
Example 1: A person that love being around dogs, could be a dog walker.
Example 2: Do you like building computers? You could open an online store geared at repairing or selling custom computers.
Example 3: Some that loves playing the guitar could open an online business offering guitar lessons in-person or through video conferencing.
Again, there are thousands even millions of different business opportunities for businesses online.
Step# 3: Purchase a website domain
Now that you know what niche your business is going to be in, you need to grab your domain name that you will operate under.
6 tips about purchasing a domain name:
Choose an available domain name that relates to your business.

A good dog walking business domain could be petersdogwalkingservice.com.
For a computer shop you could choose daniellescomputerrepair.com

Choose something that is easy to remember and type.
Stay away from trademarked names. You do not want to get into legal trouble having a domain name that is close to another big box store.
Do not use slang terms.
Use one or two hyphens. But do not over do it.
Try to get a .com domain. Again, I say try, because it isn't the most important part that you should be looking for. .com's tend to look more authoritative to consumers when they are looking for information on you website. A .net will work fin, as long as you know that your competitor in you niche may have the same name as your, except their domain is a .com.
Step 4: Check and make sure you are legal
This is an important step. Some localities may require that you hold a license or be certified for the work that you do.
Example 1: Businesses that are in the home remodeling niche may require a license from the local city or county in order to operate. Plus, you may be required to hold a bond for insurance purposes.
Example 2: Businesses that involve the distribution of food product may require an inspection and license showing that you meet the set regulation for providing safe foods for consumption.
I would suggest that every new business owner do their homework and make sure that they are operating within the confines of the law. Best practices would dictate that the new business owner visit a business lawyer and make sure that ever "t" is crossed and every "i" is dotted, before opening for business.
Step 5: Market your business and get customers
You now have everything you need for starting your online business. This is where you need to get visibility of the customers.
Here are some ways you can market your business website:
Use SEO for FREE traffic: Search Engine Optimization is simply whiting articles on your website that provide information about your niche to consumers that are looking for specific questions. The articles get ranked in the search engines and websites can get free customer traffic of their article is informative, unique and has a good ranking by the search engine. Content writers have a goal of getting first page rankings for every article that they write.
Post Fliers:. Using fliers is a great way to get the word out about your website if your business is local. Post the fliers at your local grocery stores and the local post offices.
Use Message Boards: Find message boards that have discussions related to your business. These are potential customers that are looking for answers. Offer advice and post your website address so that know about your business.
Social media: Facebook, Instagram and Twitter are good ways to engage potential customers and market your business.
Use email marketing: Email marketing is a good way to build your customer list and keep your customers informed about what it new and happening with your business. People who like your content will subscribe to you email list so you know that they are already interested in your service or product.
Guest blogging: Asking other people to post on your blog can quickly add content to your content. Make sure the guest bloggers keep the content relevant to what the business is about.
YouTube and Video Blogging: Video marketing is a growing trend with building SEO content. Online business owners are seeing a growing trend that consumers are looking for easy to follow video first before written content.
Pay-per-Click: You can always pay for getting consumers to your online business website by using a pay-per-click service.
Step 6: Build trust and your brand
Building your brand will be the most important task of growing your business. Your brand builds trust in your business and shows consumers that you are an authoritative source that knows what they are talking about.
Here are some ways that you can help you brand:
Have valuable content: SEO content has to add value to your website in order to get good rankings from the various search engines. For more information about Click Here.
Engage your customers: Keep the conversation going about your business with your consumers.
Host live video events: Hosting video events for you customers is a great way to build your brand. Do monthly Zoom call where consumers can join and be engaged. This would be a good time to ask questions and see what your customers need or what they are looking for.
Share outside links: Add external links to your website will help your SEO and help your consumers get extra information regarding topics related to your business.
Ask for reviews: Online business owners should ask for reviews about their content and topics elated to the website and the business.
What business is the cheapest to start?
Most online business are low cost and will require a small investment. The cost in the business is buying the domain for a year, which could run between $5 to $15 depending on the name of the domain.
There are businesses know as Multi-Level Marketing (MLM) that may require a bigger buy in to start your business. These fees cover the cost for the MLM provider which will get you a free website, product materials and starter kits. You can expect to pay anywhere from $25 to $500 for starting your own MLM online business. For more information Click Here.
All you need for a free online business is a website and there are ways to get free sub-domains that do not cost a dime.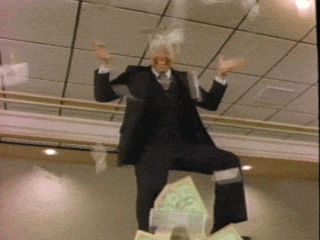 What are the most successful online businesses?
My favorite online small business is Affiliate Marketing. I love helping people get the information that they want and the money is not too bad. But it is a hard industry to operate in, if you do not know what you are doing. There are so many ways an Affiliate Marketer can make their money.
Thank you for stopping by Online Business Talk and reading our article addressing how to make your own business online. Our goal at OBT is helping get the information that you need for creating and building your own online business.
Please leave a comment below and let us know what you think about this article and our website. We would love to here from you.